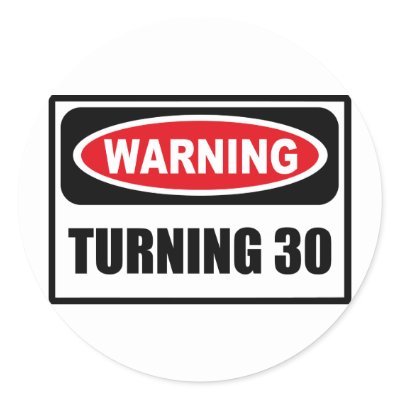 Yes soon the friends I once traipsed around Europe kissing every cute non-English speaking foreigner we could get our hormone fueled hands on, binge drinking our way through historical cities; London, Rome, Paris, Barcelona to name a few, are like doing grown up shit.
They are buying homes, getting married, having babies. They are becoming Nurse Practitioners, Doctors, Lawyers. They are Physical Therapists and actuaries. They have loving relationships, secure careers, stable homes.
I have none of these things.
I have a single failed relationship, which was never even officiated as a real relationship, a room in an apartment, a stack of student loans, credit card debt and
medical bills so high if you stood atop the pile those susceptible to vertigo would no doubt get instantly dizzy.
So, sadly, I have to create this homage to my 20′s, greet my 30′s with experiences based on the financial and time restrictions that being broke, almost employed and basically homeless affords.
1. Love someone – Check (cop-out, going with mom)
2. Be loved - Check, see above (yes, going with the cop-out again)
3. Change someone's life for the better – Check (inspired a friend to become more fit and she did. She looks and feels amazing!)
4. Hike from Sausalito to Muir Woods – Still need to do this. Should be AMAZING!
5. Day bike trip in Napa – Outstanding. Again. Should be tipsy and AMAZING!
6. Go to Six Flags and ride every ridiculously fast, twisty, adrenaline rush inducing ride possible – Outstanding. Takes cash, cash, cash and I spent all mine a skiing…
7. Reach 300 200 followers on my blog (AHEM, this where YOU can make a difference!) – Outstanding, not even close. See edit.
8. Finish dental work on tooth 32 – Outstanding indefinitely. Unless I get a job, no way I am coming up with the $3,000 for the 30 minute procedure. Ridiculous!
9. Come to terms with having been laid off – Check
10. Leave the country at least once – Outstanding. Just got my new and renewed passport, may go to Mexico this week!
11. Renew passport – Check!
12. Potty train Ruby, my 6 month old Pineapple Conure and teach her to say Hola – Pseudo-check. She kinda says Hola and she "goes" on command but also knows she can still get away with not.
13. Pay off… Something! – Check! Three down, three to go.
14. Wean self off benzo's – Working out it. Two weeks in, 10 more to go.
15. Run a 9 minute mile 10k half marathon - See revision, just not gunna happen now. Soon though!
16. Try aerial trapeze – Outstanding, takes money and got to find a venue that offers this. I'm sure San Francisco's got to have one..?
17. Better my relationship with my mother - She loves me, I love her; still in progress
18. Be successful at whatever I decide to do -Outstanding/Check, you have to DO something to be successful at it. However, my project to gather all necessary paperwork, documentation etc., which took tremendous amount of effort to get a return on many insurance claims worked. So far received over $1,300 and counting!
19. Ski at least 12 times this coming season - Working on it. Five days down, seven to go, and im on my way tomorrow and should get three more in by Sunday!
20. Visit Boston and Philly. SEE the Liberty Bell! - Boston, Check. Philly, not going to happen. Who knows even WHEN I will head back east again. See revision.
21. Read at least ONE novel by Tolstoy and ONE by Dostoyevsky (thanks again for the inspiration on that Mocha Bella!) – In progress. War and Peace it is.
22. Finish scrapbooking Argentina and Chile 2010 Weddings of 2011-2012 - See revision, all my photos already printed are in New York and I'm not re-printing them.
23. Take an introduction to computer programming class – Working on it.
24. Do one selfless act a day, selflessly – Check-ish. When I leave the house I do it!
25. Forgive - Check-ish. Have forgiven but there are many to forgive. Everyday there is someone to forgive. This is an ongoing, never-ending task.
Come up with five more!
~ the nearly 30-year old audacious amateur blogger!